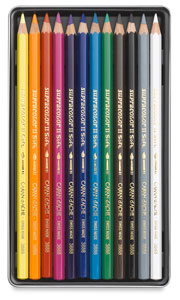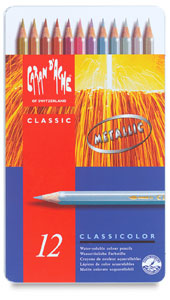 I used
-Caran d'Ache Watercolor Pencils.
They are water-soluble, soft and easy to work with. You can get them in traditional colors or metallic.
The background is pasted on tissue paper that has been water colored over in various parts.
I am doing some character like drawings and working on some more realistic ones which I will post at a later date. I can't wait to share, I have been sketching a lot more.
The background gives her a 50's feel.