Hello I have not forgotten you or my art journal. Things have been just a bit busy around with life, helping with homework, preparing for the holidays and my daughter Krissy having a baby! Also opening the shop.Yes, it is open!
Not fully loaded or arranged the way I want quite yet but I am learning to navigate my way through & hope to be adding more soon. I hope you can take a peek. Know if there is some print of a work you have seen here or on Flickr that I created and you would like, most likely I can have it made for you so just ask me! As I am still working on recovering files which has slowed having prints listed! But I have started to list original work & some handmade items. Lots more coming soon! Including supplies and other things later after Jan. 1st.
In case you missed this from last year a journal page I painted. It is a free download for you to create a holiday journal page, or letter to someone *even Santa for your personal use only please. & you may share it!
Now, I will be around on and off but not really back to blogging until after the holidays since last night Krissy had her baby boy! He was 9lb 2oz ! He & his mom are doing well. We will be going and helping on and off throughout the holidays. If you have Facebook you can see him on my personal page!
Thanks for being patient with my blogging new art of late. To see a crafty tutorial or two including this one of how to create your own
Snow-Globe
visit my other site
DearCreatives.com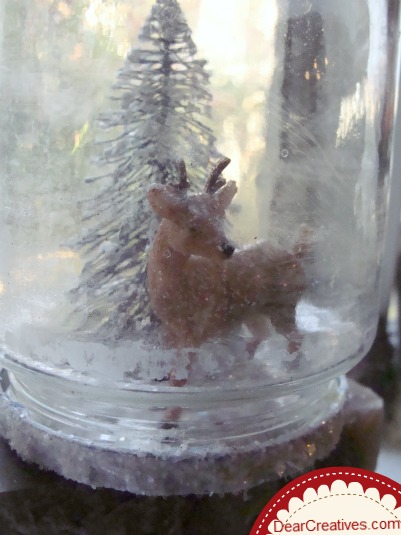 I miss all my blogging friends dearly and wish you all
Happy Holidays!
I promise to get back to normal after the holidays sharing more art and inspiration! All my best, Theresa